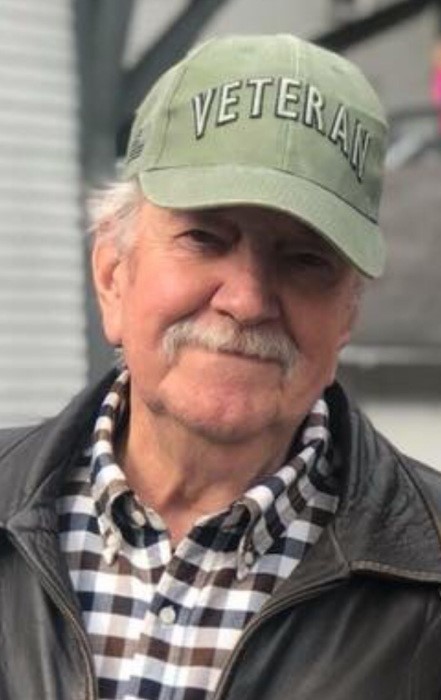 On May 6th 2019 Alan Lee Hamilton passed from this world into the arms of his Heavenly Father. Alan was born on April 9, 1941 at his family's home on Adams Avenue in Woodsfield, Ohio. Alan was a graduate of Woodsfield High School and joined the Army shortly there after. He finished twenty five years as a Wildlife Investigator with the Ohio DNR, Division of Wildlife. He then became Facilities Manager at The Wilds in Cumberland, OH. While in the Muskingum County area Alan and his wife, with close friends, began a program, a Christmas Day meal to feed lonely or needy families.

After missing his home in Monroe County he moved back and put down roots as a community service director. This lead him to becoming a juvenile probation officer, where he positively influenced many youths. He was a long time member and Deacon at the Woodsfield Church of Christ where he will be greatly missed as well. Alan enjoyed helping others, hunting, cooking for his family, fishing, yard sales with his grandchildren, and the outdoors. He was a trusted mentor to many.
He was preceded in death by his son Brett, father Vernon, mother Margaret, sisters Marlene, Shirley, and Eulalia.
Alan is survived by a brother Dennis, wife Katherine , daughter Teddi Cavender (David), daughter Kalli Griffith (Adam), son Kollin, grandchildren Lauren, Brandon, Mason, Khya, Aidan, Kadelan, Caren, Jorgi, Jameis , and Jackston, as well as two great grandchildren Sawyer and Briar.
A viewing service will be held at the Woodsfield Church of Christ on Thursday May 9th from 2-8pm and again on Friday the 10th from 11-1:30pm. The funeral service will begin at 1:30pm followed by a graveside service at West Union Church of Christ. In lieu of flowers, donations may be made to the Covenant Christian Academy library, 185 Shady Avenue, Woodsfield, Ohio 43793.
The hole left in the community may never be filled but Alan would appreciate knowing that we loved one another daily through acts of kindness.