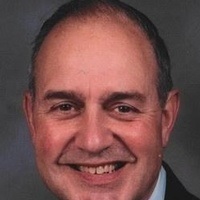 Edward Leite, 88, of Fremont passed away at his home on Monday, September 3, 2018. He was born on January 17, 1930 to Carl and Marie (Dolweck) Leite in Fremont.
He graduated from St. Joseph Central Catholic High School in 1948 and continued his education at the Ohio State University earning his Bachelor's Degree of Science in Wildlife Management. He worked for the Ohio Division of Wildlife in Delaware, Ohio as a Biologist. He started in June of 1958 and he retired October 31, 1988. Ed was instrumental to the conception of the Ohio Division of Wildlife's Youth Hunt program. Ed was an avid football fan of St. Joe Crimson Steaks, a team he played for while in high school. Ed enjoyed watching Ohio State Buckeyes football and basketball. In his spare time, Ed enjoyed being in the outdoors, hunting, fishing, and gardening. He was a member of St. Joseph Catholic Church.
Surviving are his siblings, Jack Leite, Bernard (Jean) Leite, Mary Droll; sisters-in-law, Barb and Theresa Leite; and many nieces and nephews.
Ed is preceded in death by his parents; brothers, Richard and Bob Leite; sister, Barb Burns; brothers-in-law, Carl Droll and Tom Burns; and sister-in-law, Jo Leite.
Visitation will be held on Friday, September 14, 2018 at the Herman-Karlovetz Funeral Home & Cremation Services from 3-7 p.m. A Funeral Mass will be held on Saturday, September 15, 2018 at St. Joseph Catholic Church at 10 a.m. where there will be an additional hour of visitation held prior to the start of the service. Father Nick Weibel will officiate. Burial will follow at St. Joseph Cemetery.
Memorial donations may be made to St. Joseph Catholic Church.