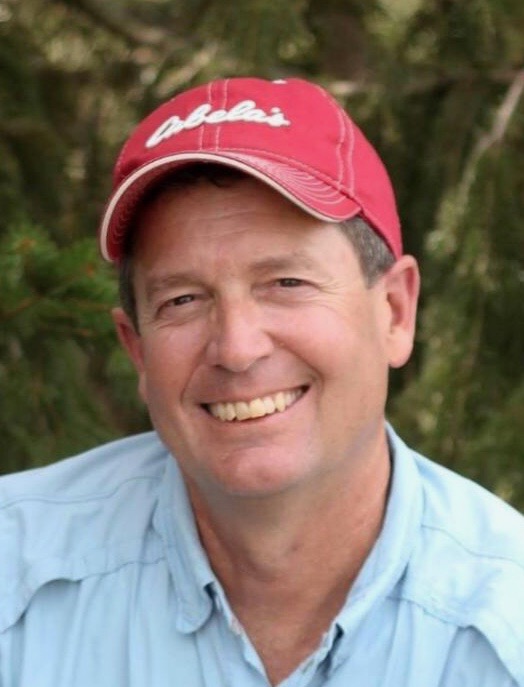 Elmer W. Heyob, Jr., 67, of Marysville, Ohio, passed away in hospice on Tuesday, August 8, 2023 with family by his side.
Elmer is survived by his wife of 41 years, Karen (Paoletti) Heyob; his children, Alex (Sarah) Heyob and Kelsey Heyob (Eric Miller); his grandchildren, Journie, Auggie and Leo Heyob; his siblings, Julia Heyob (J.D. Giffin), Elizabeth (Todd) Tilson, Eileen Heyob, Angela Heyob (Bruce Stewart), Shirley Heyob (Ken Cradler), Brenda Heyob (Michael Badalucco), Margaret Heyob (Edward Hewett), John (Diane) Heyob and Jerry (Sandy) Heyob; his mother-in-law, Joanne Paoletti; and many nieces and nephews.
The son of the late Elmer W. Heyob, Sr. and Juliette M. Heyob, Elmer grew up in Harrison, Ohio, and graduated from Wm. Henry Harrison High School in 1974. Elmer graduated from OSU in 1979 with a B.S. in Natural Resources. He then worked for the State of Ohio Department of Natural Resources, Division of Wildlife for thirty years, retiring in 2011. His early retirement allowed him to devote more time to his lifetime passions: fishing, hunting and gardening.
The family will receive friends from 4 to 7 p.m., Monday, August 21, 2023, at Underwood Funeral Home, 703 East Fifth Street, Marysville, Ohio. Mass of Christian Burial will be celebrated at 11 a.m. Tuesday, August 22, 2023 at Our Lady of Lourdes Catholic Church, 1033 West Fifth Street, Rev. Kevin J. Kavanagh officiating. Burial will follow Mass at Our Lady of Lourdes Cemetery.
After services are concluded, family and friends are invited to continue the celebration of Elmer's life at Leon's Garage.
Condolences may be expressed to the family at www.underwoodfuneralhome.com.