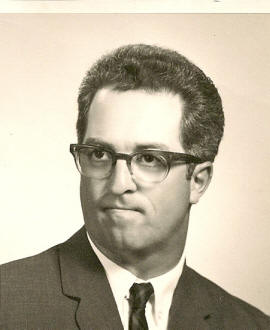 William Thomas age 79 of Marion, Ohio, passed away Tuesday April 17, 2012 at Partners of Marion.
He was born August 6, 1932 in Delaware, Ohio to the late Lester T. and Dorotha M. (Clady) Thomas. William was retired from the State of Ohio where he served as a Wildlife Enforcement Officer for many years. He was a member of Emanuel Lutheran Church, The American Powerlift Federation, National Audubon Society, Fraternal Order of Police, American Dart Organization, North American WildLife Enforcement Officers Association, Ohio Division of Wildlife Game Protector Association, and many fishing organizations. William also enjoyed photography, darts, had a private pilots license, playing guitar, and fishing. He was a life long resident of Ohio.
William leaves behind a sister and a brother; Judy (Gerald) Lowry, and Jerry (Ailsa) Thomas, both of Marion, Ohio. Also surviving are two nieces, two nephews, and many great nieces and nephews.
There will be a Memorial Service on Thursday April 26, 2012 at 7:00 P.M. at the Boyd-Born Funeral Home. Officiating the service will be Associate In Ministry, Kevin Kehn. Friends may call at the funeral home one hour prior to the service from 6 to 7 P.M. Burial will take place at a later date