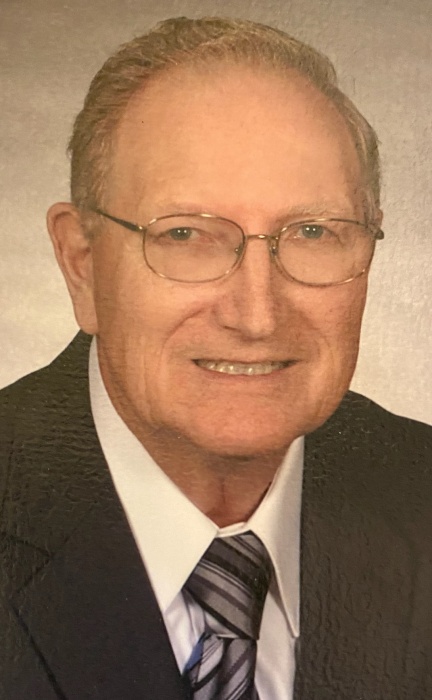 February 12, 1936 ~ September 5, 2023 (age 87)
Robert F. Bear, age 87, of Marseilles, Ohio, passed away on Tuesday, September 5, 2023 at 1:55am at Vancrest of Upper Sandusky.
Robert was born on February 12, 1936 in Kenton, Ohio, to Lester "Ted" and Berniece (Casper) Bear.  He married Rosella Walton on August 5, 1961 at the Marseilles United Methodist Church, and she survives. 
He is survived by his 3 children: Craig Bear and Duane Bear both of Columbus, and Sharon (Grant) Sattler of Toledo, along with 2 grandchildren, Jacob and Nathaniel Sattler. Also surviving is a sister-in-law, Shirley Bear of Hamilton, Ohio, along with many nieces and nephews.
He was preceded in death by his parents, and a brother Lowell Bear.
Robert was a 1954 graduate of Marseilles High School and farmed with his father after high school. He then went on to serve in the US Army during peacetime from 1958 to 1960. After his return home after the service, he began his career with the State of Ohio as an assistant supervisor with Kildeer Plains Wildlife Area for 34 years.
He was a member of the Marseilles United Methodist Church where he taught Sunday school, served on the admin board, and as a trustee of the church. Robert also served on the Marseilles Volunteer Fire Department, as a trustee for Marseilles Township, and the Wyandot County Historical Society, where he served for 10 years as a secretary.
For hobbies, Robert enjoyed sharing his artistic ability in drawing, painting, and sign making, of which he did for many in the community. He also enjoyed working with his hands and helped build and remodel homes for himself and others. He had a heart for the Marseilles community, whether it was helping his wife with school projects or helping in later years with the yearly alumni gatherings.
Funeral services for Robert Bear will be held at 11:00am Saturday, September 9, at the Marseilles U.M.C. With Chaplain Steve Sturgeon officiating. Burial will follow at Chandler Cemetery.
Visitations will be held on Friday, from 4:00pm to 7:00pm at the Lucas Batton Funeral Home in Upper Sandusky and 1 hour before service time at the church on Saturday.
Memorial contributions may be made to Marseilles UMC or The Parkinson's Foundation and can be sent to Lucas Batton, 476 S. Sandusky Ave. Upper Sandusky, Ohio, 43351.
Online condolences may be sent to www.lucasbatton.com.
To send flowers to the family or plant a tree in memory of Robert F. Bear, please visit our floral store.