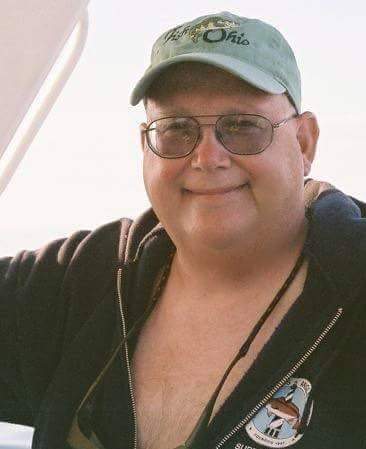 Thomas Jay Harrod, age 68, of Grafton, passed away on Saturday, September 12, 2015 at UH Elyria Medical Center, following a sudden illness.
He was born in Potsdam, New York and had been a resident of Grafton since 1984, moving from Akron. Thomas served in the US Navy during the Vietnam War. He received his Bachelor's degree in Natural Resources from Ohio State University in 1974. He worked as a Lorain County Wildlife Officer for the Ohio Department of Natural Resources for 32 years, retiring in 2005. He was a life member of VFW Post 9871, North Ridgeville, American Legion , Ohio Game Protectors Association and various sportsman clubs. He was a past president of FOP Lodge 143. He enjoyed painting with water colors and was an avid outdoorsman who liked to hunt and fish.
Survivors include his wife of 47 years, Bromley (nee Rhoades); sisters, Marybeth Harrod of Kankakee, Illinois, Margaret Morgan of Meadows Place, Texas; brothers, James (Barbara) Harrod of Orland Park, Illinois, Michael (Bobbi) Harrod of Broadview Hts., several nieces and nephews.
He was preceded in death by his parents, Robert and Hazel (nee Cummings) Harrod.
Friends may call Monday from 10:30AM until the time of Memorial Service at 11:30 AM in the Bogner Family Funeral Home and Cremation Services, 36625 Center Ridge Road, North Ridgeville. Rev. Edward Davidian will officiate.
Inurnment will be in Ohio Western Reserve National Cemetery, Rittman on Monday at 1:30PM.
Memorial contributions may be made to the Division of Wildlife, 2045 Morse Rd., Bldg G-2, Columbus, OH 43229.
To send flowers or a memorial gift to the family of Thomas Jay Harrod please visit our Sympathy Store.