William E. "Bill" Williams of Jackson, Ohio and formerly of Shawnee, Ohio passed away on Wednesday October 25th, 2023, at the age of 94. He leaves behind a legacy of kindness, resilience, and a life well lived.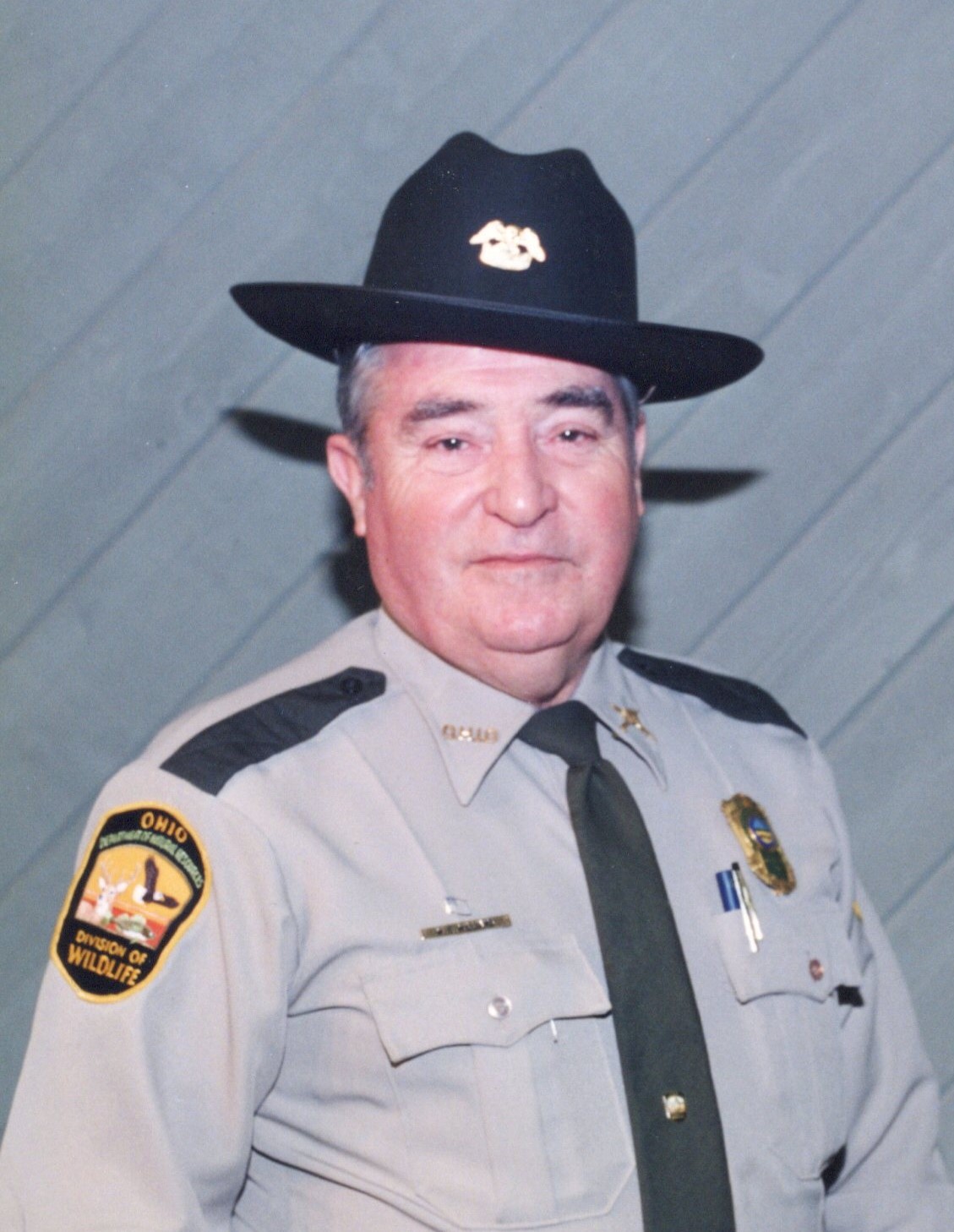 Bill was born on August 2, 1929, to the late Theodore and Edna Severance. After the passing of his mother when he was eleven weeks old, he was adopted by his aunt & uncle, Ruth Severance Williams and Hugh David Williams. He was a graduate of Shawnee High School Class of 1947, where he excelled in basketball and played for Walter Harrop, who was inducted into the National High School Hall of Fame.
After High School, he married the love of his life, Delores Harris Williams, on October 1, 1950. They celebrated 73 years of marriage and had known each other for 90 years. Bill treasured his family above all else and created countless cherished memories with them. He was not only a loving parent and grandparent/great grandparent, but also a loyal and supportive friend to many.
Throughout his professional career, Bill demonstrated exceptional dedication and skill. He was an employee of the Shawnee Clay Craft until he was hired by the Ohio Department of Natural Resources as a game protector in 1964. It was at this time he was assigned to Jackson County. He was promoted to District 4 Law Enforcement Supervisor in 1969. He served in this position until he retired in 1995. His colleagues held him in high regard for his leadership and work ethic, which left a lasting impact on the organization. Upon retirement, his passion was taking care of his lawn and his family.
Outside of work, Bill had many passions and interests. He was an active member of the Shawnee Masonic Lodge for over 50 years and a member at Calvary United Methodist Church of Jackson. He was an avid hunter and fisherman, who loved the outdoors, and he shared his enthusiasm for these activities with friends and family and coworkers. Most of his stories involved all of these including James Rhodes and Bob Evans.
Bill is survived by his wife, Delores (Harris) Williams; children, Dain (Jackie) Williams, Cheri (Phillip) Howe, and Jill (Brian) Davis; grandchildren, Courtney (Brian Leve) Howe, Morgan (Misty) Williams, Bryn (Mandy) Williams, Brandon (Genevieve) Davis, Dylan (Courtney) Howe, Katy (Jim) Jones, and Amelia (Cody) Roseberry; as well as 13 great grandchildren.
He is preceded in death by his parents; brothers, Don, Duane, Dick, Tom, and Ronnie Severance; and grandchildren, Lacey and Colin Howe.
Visitation hours will be Sunday, October 29, 2023, from 1-5 PM at the Lewis & Gillum Funeral Home in Jackson. Funeral services will be held Tuesday October 31, 2023, at 1:00 PM at the Shawnee Methodist Church in Shawnee, 317 Walnut St. Shawnee, Ohio 43782. Burial will follow in Shawnee Cemetery.
Bill will be deeply missed but remembered with love and admiration by all who had the privilege of knowing him. His legacy of compassion, hard work, and dedication will continue to inspire those he leaves behind. Online condolences may be sent to www.lewisgillum.com.