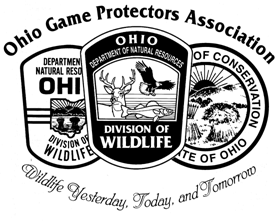 The summer meeting date is set for Friday, August 9th, 2019 at the Buckeye Game Club in Fairfield County. Registration opens at 8:00 AM, the meeting starts at 11:30 AM, and lunch will begin around noon. Trap and skeet shooting will be offered for those who are getting ready for hunting season. Come out and enjoy a fine meal and relax with some old friends. If you can't make the meeting consider renewing your membership or sending in a donation.
We will also have the usual raffle and we are always looking for volunteers to run the raffles and help out during the day.
I would like to let everyone know we received a $2000.00 donation from Whitetails Unlimited (Thanks Dave Shinko for coordinating) We were able to assist a disabled veterans group with the purchase of fishing licenses for the event and the Officers from D-5 assisted with the event. A big Thanks to those that helped out!
Thanks to all the volunteers who came out to help put this year's meeting together. We will be at the club Thursday night for all the new guys and gals you can camp at the club and there are great facilities to use, bring something for the grill and have a good time. Any questions on this can be answered by calling Bill Bullard or Tony Zerkle they can fill you in on the details or feel free to call or text your RSVP to me at 440-228-7413.
Buckeye Game Club is located on Shell Beach Road off of Rt. 204 east of Millersport. (Look for the sign)
REGISTRATION (Make Checks out to OGPA)
Cost of the meeting is $15.00 ($10.00 Retiree's)
It may be sent directly to:
Tom Rowan, OGPA
11305 Palmer Rd.
Painesville, OH 44077
RSVP to Tom Rowan before August 5th it helps to get a head count. Your dues include your meal and membership. As has become customary, door prizes and raffles will be available for those who feel lucky. Please make sure that you register and pay for this event so that the OGPA can continue to exist.
Thanks to everyone
Tom Rowan, President