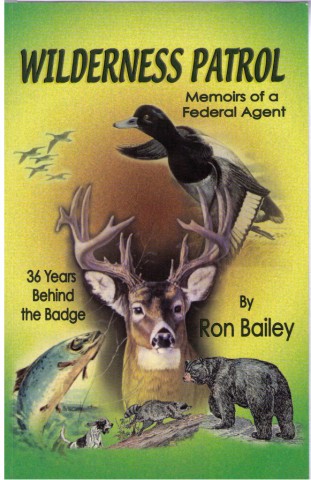 Dear Friend and Reader:
Let me introduce my book, WILDERNESS PATROL. As stated in the Preface, "Lord willing, if one or more issue of this publication sells, any financial gain due the author will prayerfully find its way to those in need through Franklin Graham's Samaritan's Purse."
As you probably know, the Samaritan's Purse is an arm of the Billy Graham Evangelistic Association. Its President is Reverend Franklin Graham, Billy's son. The Samaritan's Purse probably is best known for its "Operation Christmas Child" (Shoebox) program. It also reaches and helps those in need during times of disaster throughout the world. "Maybe we can feed and clothe a few hungry kids."
I hope you'll buy, read, and enjoy my book. The price is $14.95 plus $3.50 shipping. (VA residents, add .75 cents VA Sales Tax) Your remittance is payable to me at P.O. Box 415, Fancy Gap, VA 24328.
If you buy my book, slide in the passenger's seat beside me and we'll head out on another WILDERNESS PATROL.
Thanks much,
Ron Bailey
Ron was an Ohio State Wildlife Enforcement Agent before entering the federal service. His book relates case stories of both his state and federal careers.