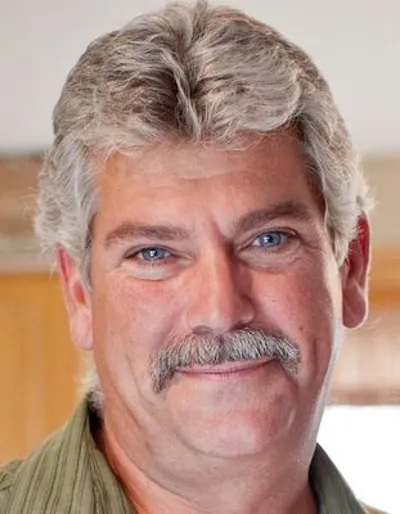 Marion – David Michael Seiter, age 57, of Marion and formerly of Prospect, died unexpectedly on Friday, May 27, 2022, at the Marion General Hospital.
On July 23, 1964, David was born in Columbus, Ohio, one of two children of the late James W. and M. Shannon (Dunn) Seiter. He was raised in Marion, grew up in St. Mary Catholic Church, and graduated from Marion Catholic High School in the class of 1982.
After attending Hocking Technical College, David found his dream job working for the Ohio Department of National Resources, Wildlife Division. After 30 years of service, he retired from his job as Wildlife Area Technician in January of 2020.
One fateful day, while using the pay phone at a Stop and Go convenience store in Columbus in the early 1990s, the store clerk, Pamela Marcum, took advantage of the opportunity to tell David he had been on the phone too long and he needed to talk to her instead. From there, the rest is history. They were married on September 5, 1992, and have cherished their nearly 30 years together.
An outdoorsman through and through, David had a deep appreciation for nature and for the wildlife that roamed it. He understood the importance of controlling animal populations, and responsibly hunted all of it; hunting everything from deer and turkey, to pheasants and ducks. One of his very favorite pastimes, was being "Papa" to his grandson, Addison, and spending time together on their special pond, where they most often fished. In his younger days, David loved racing white water rafts on the New River. He also enjoyed snowmobiling and "fast, loud cars".
For several years, David was an excellent helping hand to his aunt, Kay, on the Lampkin Farm. He always helped however he could, especially during planting and harvesting seasons.
Having a big heart of gold, David was a wonderful caretaker for his wife, Pam, and he also had been there for his parents in their later years. David was the kind of guy who would drop anything in a moment's notice, to go and help the people he loved. He also was a very positive and happy guy, who was accepting of everyone.
David will be dearly missed by his wife, Pamela Seiter; daughter, Amanda McNeal; grandson, Addison McNeal; aunt, Kay Lamb; sister, Diane; and sister-in-law, Christie (Bill) Boggs.
Services honoring David's life will be held at 4 pm on Wednesday, June 1, 2022, at the Snyder Funeral Homes, Gunder/Hall Chapel, 347 W. Center St., with Father Kyle Tennant officiating. For those unable to attend his services, you can watch them via the Snyder Funeral Homes, Gunder/Hall Chapel Facebook page at this link (https://www.facebook.com/GunderHallSFH). The livestream will start approximately 10 minutes prior to the service. After the services his family will greet friends at the funeral home from 4:30 – 6:30 pm. Burial will take place at a later date in St. Mary's Cemetery in Marion.
Memorial contributions may be made to St. Mary Catholic Church, 251 N. Main St., Marion, OH 43302.
Snyder Funeral Homes, Gunder/Hall Chapel, are honored to serve David's family and your condolences may be expressed to them by visiting www.SnyderFuneralHomes.com.