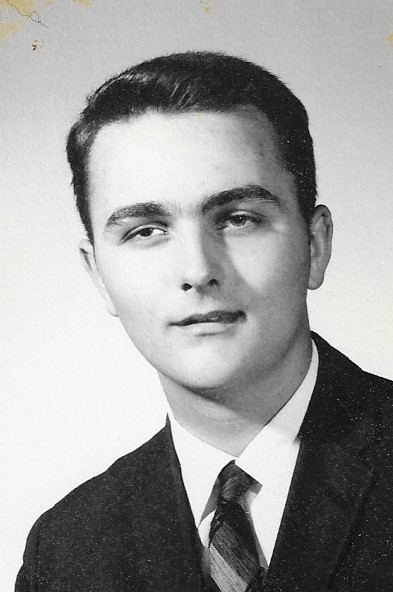 Harold S. "Sam" Leach, age 75, of Jackson, went to be with the Lord on Saturday, August 20, 2022, at Ayden Healthcare in Jackson. He was born on August 26, 1946, in Gallipolis, Ohio to the late Harold S. Leach Sr. and Beatrice Mae (Sayer) Leach.
He is survived by his loving wife of 56 years, Ruth (McCormick) Leach, of Jackson; son, Scott (Terri) Leach, of Jackson; daughter, Krista (Kurt) Doss, of Oak Hill; grandchildren, Abigail, Hanna, Justin, Emily, Logan, Kennedy; great grandchildren, Rowan, and Kaity. Also surviving is his brother, Tim (Charlene) Leach, of Gallipolis; brother-in-law, Charles (Lynn) McCormick, sisters-in-law, Robert (Darlene) Barbee, Arlene (Damon) Music, and Anise Stewart; and numerous nieces, nephews, and other relatives and friends.
In addition to his parents, he is preceded in death by his sisters, Ronda Miller, and Karen Monk.
Sam graduated from Jackson High School in 1964, where he met the love of his life and high school sweetheart Ruth McCormick. He enjoyed hunting, fishing, trapping and the outdoors. He was a State of Ohio Fish Management Supervisor stationed in Oak Hill for 33 and a half years. He also was a self-employed farmer raising numerous livestock.
Visitation will be held from 4-8 PM Monday, August 22, 2022, at the Lewis & Gillum Funeral Home of Jackson. Funeral services will be held Tuesday, August 23, 2022, at 10:00 AM at the funeral home with Pastor Skip Domigan officiating. In lieu of flowers, memorial contributions may be made to Four Mile Christian Church, 6644 Four Mile Rd., Jackson, Ohio 45640. Online condolences may be sent to www.lewisgillum.com.