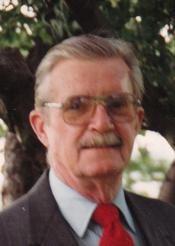 John J. Leifheit, 78, of Tiffin, died at 8:44 p.m., Saturday, August 4, 2012 at the Tiffin Mercy Hospital.
John was born December 9, 1933, to the late John James and Helen Marie (Hazelton) Leifheit. He married Sharon (Weber) in Tiffin on October 29, 1977 and she survives in Tiffin.
John is survived by his children, Frank Leifheit of Kennewick, WA, Dee-Dee Leifheit of Pittsburgh, PA, Steve Leifheit of York, ME, Alex Leifheit of Florence, KY, Carol Greet of Jupiter, FL, Larry Peck of Powell, OH, Ronnie Peck of Yadkinville, NC, nine grandchildren, and one great-granddaughter.
John worked for the Division of Wildlife for fourteen years and later retired from ICP in Tiffin. John served for the past ten years as the Seneca County Veterans Service Commissioner and was a United States Navy Veteran.
There will be a Celebration of John's life on Saturday, August 25, 2012 from 2-5 p.m., at the American Legion in Tiffin where a meal will be provided. The Engle-Shook Funeral Home and Crematory in Tiffin is assisting the family with their arrangements.
Memorial contributions may be made to the charity of the donor's choice.