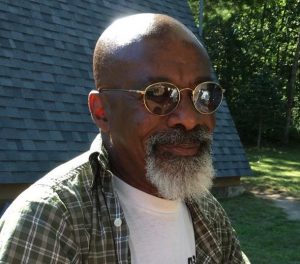 Milton Andrew Brent, avid hunter and angler, 68 of Wellston Michigan died November 7, 2016 at Munson Medical Center in Traverse City.  He was born on November 1, 1948 in Toledo, Ohio, the son of Robert Sr. and ­­­Ernestine Brent.
Milt retired as a Wildlife Investigator after 28 & 1/2 years of distinguished service with the ODNR Division of Wildlife. He was named officer of the year in Ohio Wildlife District 2, Northwest Ohio, and won the prestigious Shikar-Safari International Award as wildlife officer of the year for the State of Ohio. Milt was also an accomplished self-taught artist who's acrylic paintings of wildlife and fish still hang in friends' homes. 
He was preceded in death by his father; sister, JoAnn Brent; brother, Robert Jr.; and beloved grandmother, Carrie Jones; and grandfather, Sam Jones. Survivors include his mother; daughters Angela Martinez and Andrea Lynn Brent; sisters, Lucy (Al) Packard of Omaha NE, Diane Brent, Amanda Brent. Brothers Samuel (Cheryl), Leo, Delbert, and Raymond.  There are many nieces and nephews. Milt is also survived by his fiancé, Consetta Shroyer.
As were Milt's wishes, there will be no funeral services. He asked that his ashes be scattered in the waters of the Manistee that he loved.

A remembrance gathering for family and friends of Milt will be held on Dec 11th from 4-9pm. The location is The Yeager Center at Swan Creek (Toledo Metro Park) 4349 Airport Hwy., Toledo, Ohio 43615, at Wenz Rd. (between Eastgate and Byrne).
---
An article from the Toledo Blade. click here: Black Duck surely will be missed, by Steve Pollick
---
BLACK DUCK HAS LEFT THE MARSH….a poem by Jim Petrasek
It's early yet, the sun ain't up, the air is cold and harsh
Word's come down from all around, the Black Duck's in the marsh
We gotta keep an eye out, so I'll just take a peek
Have to keep a' watchin', cause damn but he can sneak
He got me 'an Tommy two years ago
Them eight ducks cost me plenty
Got me again, shootin' late
Son of a bitch took my 870
But a got a brand new Auto 5
An' tomorrow we'll go out
Limits be damned, we're shootin' lead
We'll take all that we want
'Cause words come down from all around,
The Black Duck's left the swamp
To my friend Milt, on the occasion of his retirement
And now on his passing…  Jim Petrasek