Paul C. Woner, age 90, of Hilliard, Ohio, died peacefully at home with his family on Sunday, December 12, 2021.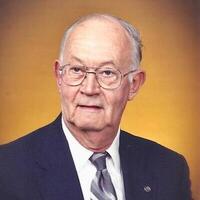 Born February 9, 1931 in Fremont, Ohio to the late Paul J. and Rosalind J. (Karlovetz) Woner, Paul was a graduate of Fremont Ross High School, Class of 1949.  He graduated with a Bachelor of Science degree from Bowling Green State University in 1954 where he was a member of Phi Kappa Psi Fraternity.  After graduating, Paul enlisted in the United States Army and served from 1955-1958.



He married Gerda Morz in 1960. 
Paul worked his entire career of 35 years with the State of Ohio, Department of Natural Resources. A life-member of the Loyal Order of Moose, Lodge #2236, Hilliard, Paul was a long-time member of Resurrection Evangelical Lutheran Church. Paul and Gerda enjoyed 42 years of camping with friends at Bay Point in Marblehead, Ohio on Lake Erie.
He is survived by his loving wife of 61 years, Gerda Woner, his son William "Nick" Woner, his daughter Stephanie (Bob) West, grandchildren: Tammy (Joey) Dean, Nick (Angela) Carmody, Erika West, Macey West, Rob West and Dustin West, his great-grandchildren: Carlee, Ember, Elsa Shay and Jasper, and many friends.
Family will receive friends from 6:00-8:00p.m. WEDNESDAY, DECEMBER 22, 2021 at the TIDD FAMILY FUNERAL HOME, 5265 Norwich Street, Hilliard, OH 43026 (614)-876-1722. His Funeral Service will be held 11:00a.m. THURSDAY, DECEMBER 23, 2021 at RESURRECTION EVANGELICAL LUTHERAN CHURCH, 3500 Main Street, Hilliard, OH 43026 with Pastor David Kamphuis, officiating. Burial will follow at Wesley Chapel Cemetery.
If they choose, friends may make memorial contributions to: Resurrection Evangelical Lutheran Church, 3500 Main St., Hilliard, OH 43026 or to the American Cancer Society on-line: www.donate3.cancer.org. Please visit www.tiddfuneralservice.com to share your favorite memories of Paul and to send your condolences to his family.