NEW CONCORD: Thomas "Tom" F. Wharton, Jr. passed away on Friday, May 20th at the Cleveland Clinic, he was 74 years old. Tom was born in Zanesville, Ohio on September 6th, 1941 to Thomas and Betty Wharton, Sr. Tom graduated
Ohio State University
, and was a huge Buckeye fan; he began his career in Law enforcement at the Dept. of Natural Resources, where he worked for 10 years. In 1974 he began working as a Special Agent in Charge for the U.S. Fish and Wildlife Service and remained there until he retired after 24 years of dedicated service in 1998. After his retirement he continued working as a Sky Marshall, and an Instructor at the Federal Law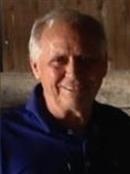 Enforcement Training Center.
During his time working for the Federal Government, Tom received multiple awards and accolades for his outstanding service. Following to his career in law enforcement he enjoyed working as a substitute teacher. He was a proud member of the Masons, the Shriners, the FOP, and the NRA. Tom loved the outdoors, and could often be found spending time hunting, and boating. He also enjoyed traveling, most especially to Belize. Tom was also an avid practical joker. Tom spent a great deal of time farming and raising his beloved cattle. Tom's friends and family meant the world to him, and he cherished the time that he spent with them. He treasured his girls and his grandchildren.
Tom is predeceased by his parents, and is survived by his daughters, Kelley Wharton and Caroline (Michael) Dickinson, his grandchildren, Hayden and Christian, and his step-grandchildren, Madelynn and Brady. He also leaves behind two brothers, and two sisters, and a very special friend, Chris Grant.
Friends and Family are welcome to attend Calling Hours for Tom at the Farus Funeral Home of New Concord on Tuesday, May 24th from 3 to 5PM, with a memorial service starting promptly at 5PM. In lieu of flowers the family requests that donations be made to the Shriners Hospital, 3229 Burnet Ave. Cincinnati, OH 45229-3095.
Published in the Times Recorder on May 22, 2016
– See more at: http://www.legacy.com/obituaries/zanesvilletimesrecorder/obituary.aspx?n=thomas-f-wharton-tom&pid=180066608&#sthash.P5RCLbNe.dpuf